Eye-Catching Decals, Labels & Stickers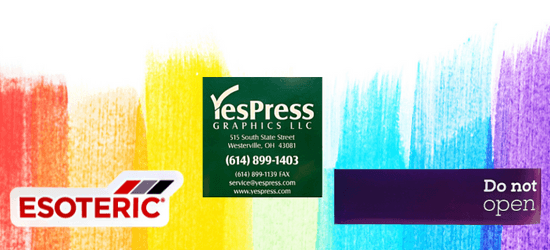 One of the most fun ways to spread awareness of your business! From window clings, to car decals, to "Thanks for shopping with us!" stickers, we can design and print virtually any label you can think of:
Matte, Gloss, Metallic or Laminated Finish
Full-Color or Black-and-White
Polyester, Vinyl or Polypropylene-- Vinyl & polypropylene labels can be opaque or clear, perfect for window clings!
Variety of Shapes and Sizes-- Choose a standard shape like a circle or square, or get creative and we can die-cut a custom shape for you. 
Weather-Resistant and Waterproof Options Available
Common labels/decals include:

Bumper Stickers
Folder/ Binder Labels
Labels for Signs (i.e. Real Estate signs)
Logo Stickers
Mailing/ Shipping Labels
Product Labels
Vehicle/ Window Decals*
*We love to print vehicle decals, but we leave installation to the automotive professionals! We are more than happy to provide a referral upon request.