Professional Handbooks & Manuals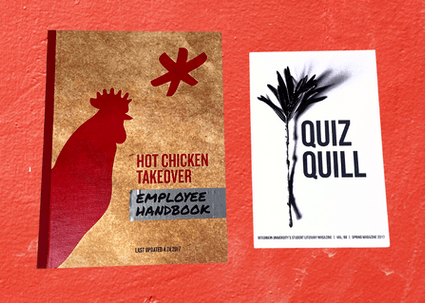 Nothing is worse than a frustrating, clunky manual or handbook that's hard to read. Here at YesPress, we can design, print, collate and bind your print manuals and handbooks, from safety manuals to employee handbooks. Plus, our office is conveniently located to get your print manuals or handbooks to you quickly. A few of our most commonly requested manual and handbook project options include, but aren't limited to:
Single- or Double-Sided Sheets
Full-Color or Black-and-White
Different Cover Stock or Clear Plastic Sheet Cover-- Make your project stand out while protecting the content inside
Variety of Binding Styles

Spiral / Coil Bound
Comb Bound
Saddle Stitch
Perfect Bound
Tape Bound

Several Color Options
Need informational materials but it's not enough to fill a booklet? Think about ordering some flyers or brochures instead.