Captivating Catalogs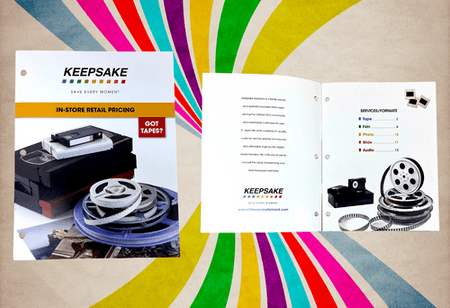 Catalogs are making a HUGE comeback! Consumers are migrating away from window-shopping and ordering more to their homes. Get your foot in the door by getting your catalog in their mailbox.
Your business has a lot to offer and there's no better way to sell multiple products and services than by putting them in a high-quality catalog. Let our staff of experts entice your customers or other businesses by showing them the products and services you have to offer. Get the word out about your business with:
Business-to-business catalogs (B2B)
Business-to-consumer catalogs (B2C)
Digital catalogs
Retail catalogs
Supply catalogs
Don't forget! We can design, print, bind, and mail your catalogs directly to your audience, all in one place.
Want to focus on a particular item or service? Send a postcard for a more specific, targeted marketing push.